We recently talked to software engineer and data scientist Garbiel Farah. Gabriel was one of Timbi's first placements at Tyba and currently serves as CTO (Chief Technology Officer). Tyba runs an automated investment and wealth management platform serving consumers within the Colombian market. Before joining Tyba, Gabriel served as Big Data and Analytics Architect for Ecopetrol and as lead software engineer for multiple other projects.
¿Why Tyba? 
G.F. | Tyba's operating model is highly innovative. Additionally, Tyba provides a much-needed product to the Colombian market. Many times, I am surprised by the little financial knowledge we have in Colombia; even people with a lot of money do not know how to manage it and invest. I think Tyba is a very good vehicle to contribute its fair share in this regard and also to force traditional financial institutions to get to work in order to provide better services.
"

It still amazes me the little financial knowledge we have in Colombia.

"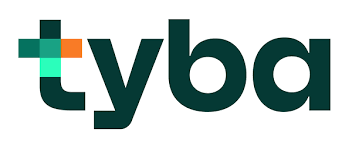 How would you describe the FinTech community in Colombia? 
G.F. | When I left the country to work abroad, the tech-ecosystem in Colombia had barely taken-off (and therefore the FinTech space was missing). Today there are numerous companies creating products in the country and it fills me with joy to witness our ecosystem become more dynamic. However, what I am still eager to see is many unique proposals. Almost all FinTechs are doing things that have worked in other countries already (which is fine); but I think we have a lot of creativity in Colombian society yet to be manifested in the innovative services that could be provided by FinTechs. However, I am sure the time will come.
What was your worst headache during your first months at Tyba? Why? What did you do to fix it?
G.F. | Growing the team has been extremely challenging. In San Francisco, there were many well-trained professionals interested in joining this kind of ventures. Here in Colombia, I have suffered trying to attract good candidates. Besides, growing fast and maintaining your work culture is very difficult too. I've had to be extremely resourceful. I've had to lean on resources as you guys at Timbi, approach the tech-startup community, pursue colleagues referrals, and had to remain very patient while finding and assembling the team. In total, I've had to review more than 1,600 technical tests during the past six months in order to bring in just 40 people.